Possible connections for coaxial valves DN10, DN15, DN20 and DN25
Since we deliver from stock, we can guarantee a rapid delivery. Our modular system allows us to offer connections such as DN10, DN15, DN20, and DN25. Additionally, we offer sleeve connection in 3/8", ½", ¾", and up to 1". Depending on the application, you can find 2/2 or 2/3 directional valves. If you are looking for directly controlled valves with a connected load of 230V, 24V or rather via compressed air externally controlled valves, you will find the right coaxial valve. Another advantage of our coaxial valves is the very short switching time, often less than 30 milliseconds!
Maintenance-free & dirt resistant: coaxial valve
Due to the high quality and technically smart design of our stainless steel and brass coaxial valves, they are especially low maintenance and low-wear, even with heavily contaminated media. Compared to different designs, the valves from NieRuf Industrial Valves have service times ten times as long as regular ones, so buying from NieRuf will actually save your company a lot of money. Please feel free to contact as, and we will be happy to help you find the right coaxial valve, or just access our online shop and order your coaxial valve at low cost and with rapid delivery.
There for you
---
Special requests, spare parts or a quick support? Our staff will answer your questions and concerns immediately.

You can reach us from Monday to Friday at +497143 9666900 and any time at sales@nieruf.com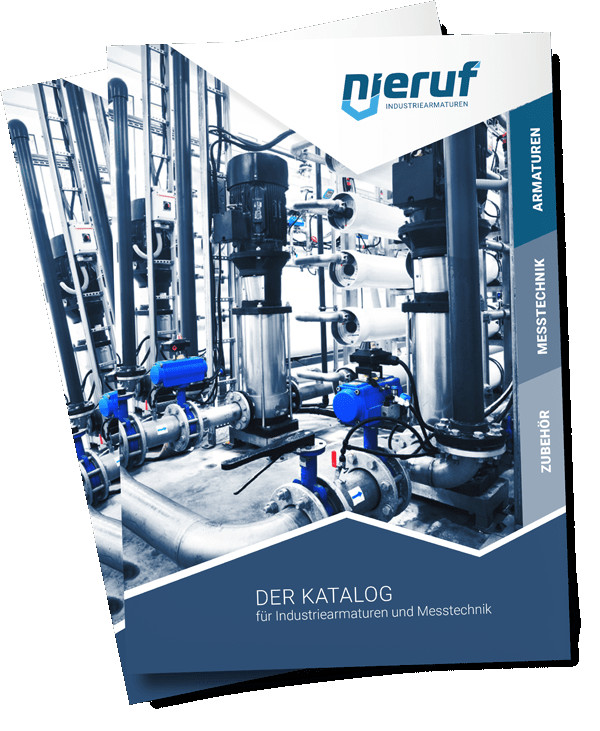 Quality
---
Our certified quality management according to DIN EN ISO 9001: 2015 is part of our DNA. With our test stands we can carry out pressure tests with up to 350 bar with air and water as well as leak tests according to DIN EN 122661.
Committed
Commitment engenders trust. We stand by our word and are convinced that as a result not only our customers but also everyone we work with can rely on us.
Motivated
We always strive to find the best solution for our customers. It is our goal and incentive to have completely satisfied customers.
Competently
Technical and commercial expertise form the basis for developing qualified solutions tailored precisely to the needs of our customers.
Flexible
We do not adhere to rigid guidelines but instead focus on the individual wishes and needs of our customers. They are more important to us than internal company processes.