Angle seat valves: function and control
Because of its spindle – that vanishes almost completely from the flow rate opening when opened - the angle-seat-valve is the perfect valve for high flow rates and pressures. The spindle as well as the piston can be steered by a pneumatic operating with a control pressure from 3 to max. 10 bar. Our spindle sealing guarantees an excellent tightness even at a high level of pressure. Angle seat valves by NieRuf Industrial Valves are entirely made from high quality stainless steel. This is why our valves can be used even in an aggressive setting.
Solide angle-seat-valves at the NieRuf online shop: low priced and with rapid delivery
At the NieRuf Industrial Valves online shop you will find angle-seat-valves that can be closed with media flow or our version that closes against media flow. At our stock we carry valves with the following nominal meters: from 1/8", ¼", ½" to 1" up to 2" inch with thread connector or with weld-on end. This is why we can meet your needs at short notice. The pressure range of our angle seat valves covers up to 16 bar depending on the version. The NieRuf team would be pleased to help you find the perfect angle-seat-valve. If you already know what's best for your needs please feel free to order at our online shop and profit from our low-priced shipping costs.
There for you
---
Special requests, spare parts or a quick support? Our staff will answer your questions and concerns immediately.

You can reach us from Monday to Friday at +497143 9666900 and any time at sales@nieruf.com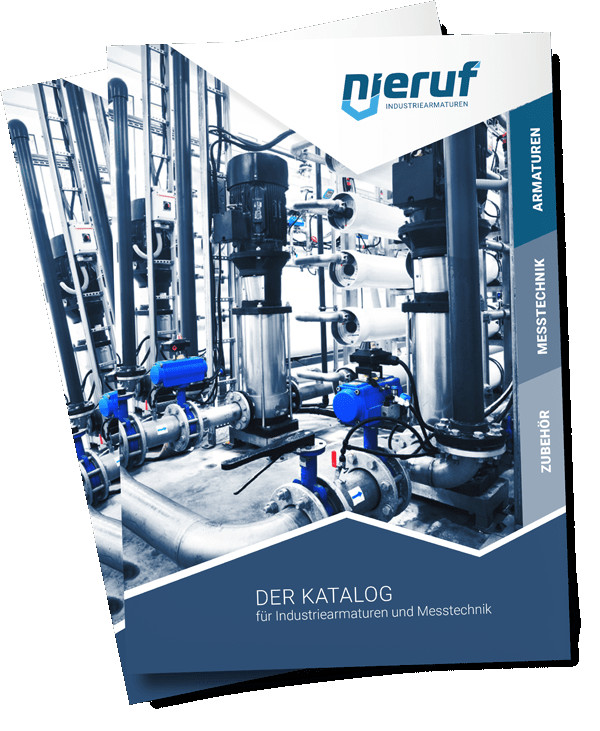 Quality
---
Our certified quality management according to DIN EN ISO 9001: 2015 is part of our DNA. With our test stands we can carry out pressure tests with up to 350 bar with air and water as well as leak tests according to DIN EN 122661.
Committed
Commitment engenders trust. We stand by our word and are convinced that as a result not only our customers but also everyone we work with can rely on us.
Motivated
We always strive to find the best solution for our customers. It is our goal and incentive to have completely satisfied customers.
Competently
Technical and commercial expertise form the basis for developing qualified solutions tailored precisely to the needs of our customers.
Flexible
We do not adhere to rigid guidelines but instead focus on the individual wishes and needs of our customers. They are more important to us than internal company processes.