Float valves: How do they work?
Float valves allow you to measure the filling level within containers and pipeline systems. The mechanism is simple and brilliant. Without external influence or digital support, the float valve can measure the filling level reliably, and it can even control and regulate it. To do this, a floater is attached to a float rod. This float rod is then connected to a control surface or a piston control within the valve. Lifting and lowering the float rod opens or closes the control surface or piston control. This allows the medium to flow into the container. The floater lifts with the filling level and slowly closes the inflow with the float rod.
Moving the floater along the float rod defines how long the inflow remains open. In order to prolong the opening, the floater needs to be moved towards the valve. Alternatively, the level adjustment can be made using another angle. Depending on the size of the floater, the pressure range for the entering medium can go up to 12 bar.
Float valves can be used in poultry drinkers, ponds, steam generating plants or humidifiers. They can be used with a variety of different media, such as aggressive waters, other aggressive fluids, drinking water or contaminated water..
Whether they are made of brass, stainless steel or red brass – float valves from NieRuf are high quality and well made. FKM or NBR seals can be chosen. Even the interior of the valve can be made from stainless steel or brass which makes them very robust and durable.
NieRuf offers not only safety valves, pressure reducers and overflow valves. From now on, you can buy a variety of float valves from NieRuf – as always they come with cheap and rapid delivery. Benefit from our innovative, user friendly search and navigate our portfolio of float valves. Do you need some personal help? Feel free to contact our free hotline or use the live-chat function on our website. The competent staff at NieRuf will be happy to help you find the right float valve and send it to you rapidly and at low cost.
There for you
---
Special requests, spare parts or a quick support? Our staff will answer your questions and concerns immediately.

You can reach us from Monday to Friday at +497143 9666900 and any time at sales@nieruf.com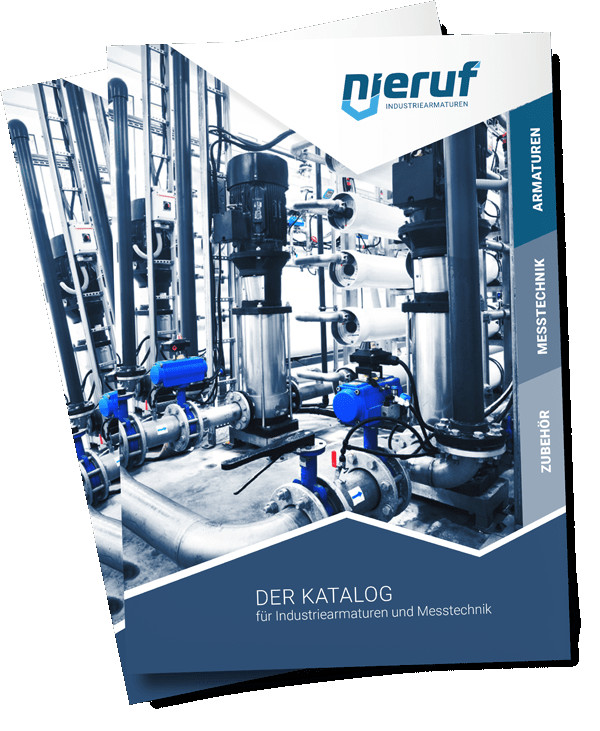 Quality
---
Our certified quality management according to DIN EN ISO 9001: 2015 is part of our DNA. With our test stands we can carry out pressure tests with up to 350 bar with air and water as well as leak tests according to DIN EN 122661.
Committed
Commitment engenders trust. We stand by our word and are convinced that as a result not only our customers but also everyone we work with can rely on us.
Motivated
We always strive to find the best solution for our customers. It is our goal and incentive to have completely satisfied customers.
Competently
Technical and commercial expertise form the basis for developing qualified solutions tailored precisely to the needs of our customers.
Flexible
We do not adhere to rigid guidelines but instead focus on the individual wishes and needs of our customers. They are more important to us than internal company processes.