No Protection from Overpressure
A vent valve only reacts to underpressure. In order to protect your pipelines, tanks and other containers against vacuum, we recommend the installation of a safety valve. When pressure gets too high, this gently discharges the excess and therefore prevents your pipelines, containers, silos, etc. from bursting.
Hard as Steel – Vent Valves Made from Stainless Steel
Our product range includes four different vent valves: Type VB01 and Type VB02 are optimised for utilisation with neutral, gaseous media such as air, gases and technical vapours and are made from high-quality, non-corrosive stainless steel 1.4404. It is sealed with a PTFE carbon seal. Concerning the male thread, the vents have the three nominal sizes ½", ¾" and 1". They are suitable for temperatures from a maximum low of -60°C to a maximum high of +225°C. Vent type VB01 is set at an opening pressure of -6mbar pressure difference. Type VB02, however, covers differential values between -100mbar and -800mbar. Types VB03 and VB04, on the other hand, are made from brass.
We are happy to support you with our expertise and experience in selecting the right vent valve for your pipeline system, tank or container. Just give us a ring or send an e-mail.
There for you
---
Special requests, spare parts or a quick support? Our staff will answer your questions and concerns immediately.

You can reach us from Monday to Friday at +497143 9666900 and any time at sales@nieruf.com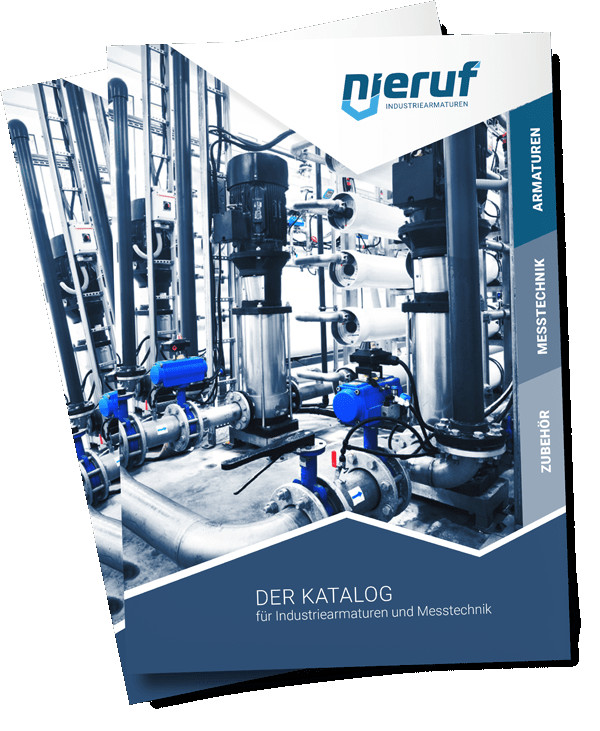 Quality
---
Our certified quality management according to DIN EN ISO 9001: 2015 is part of our DNA. With our test stands we can carry out pressure tests with up to 350 bar with air and water as well as leak tests according to DIN EN 122661.
Committed
Commitment engenders trust. We stand by our word and are convinced that as a result not only our customers but also everyone we work with can rely on us.
Motivated
We always strive to find the best solution for our customers. It is our goal and incentive to have completely satisfied customers.
Competently
Technical and commercial expertise form the basis for developing qualified solutions tailored precisely to the needs of our customers.
Flexible
We do not adhere to rigid guidelines but instead focus on the individual wishes and needs of our customers. They are more important to us than internal company processes.