Series MB01 and MB02 with plastic hand wheel:
Thanks to the hand wheel and the moveable membrane made from EPDM, FKM or PTFE, the valve can be set at up to 300 different opening degrees, even during running operation. The hand wheel is not ascending and after being set can be locked with a padlock, the valve can also be locked and secured against manipulation. There is an optical position display in the centre of the hand wheel controls, which shows the degree of opening. The casing and the hand wheel are completely watertight and protect the integrated metal parts from external influences. There is a holder for the fastenings on the bottom of the valve. The inside of the valve is manufactured in a flow-optimising design, allowing high flow rates.
Design and operation
The membrane valve has quite a simple design. Inside the casing is a sealing web, which is fitted at 90° to the valve opening, this protrudes slightly and thus the membrane, which is above it, pushes against it slightly. If the hand wheel is used when the valve is fully open, a translation from the hand wheel pushes against the membrane and moves it to the sealing web until it is completely closed.
There for you
---
Special requests, spare parts or a quick support? Our staff will answer your questions and concerns immediately.

You can reach us from Monday to Friday at +497143 9666900 and any time at sales@nieruf.com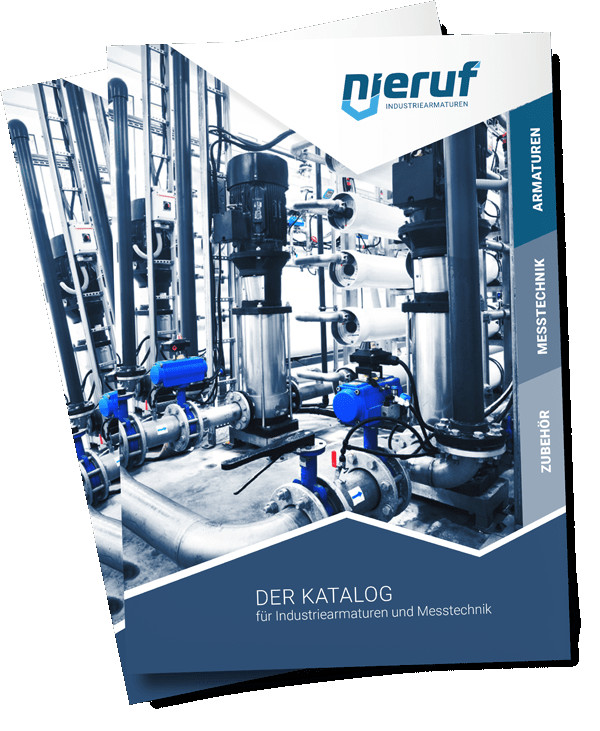 Quality
---
Our certified quality management according to DIN EN ISO 9001: 2015 is part of our DNA. With our test stands we can carry out pressure tests with up to 350 bar with air and water as well as leak tests according to DIN EN 122661.
Committed
Commitment engenders trust. We stand by our word and are convinced that as a result not only our customers but also everyone we work with can rely on us.
Motivated
We always strive to find the best solution for our customers. It is our goal and incentive to have completely satisfied customers.
Competently
Technical and commercial expertise form the basis for developing qualified solutions tailored precisely to the needs of our customers.
Flexible
We do not adhere to rigid guidelines but instead focus on the individual wishes and needs of our customers. They are more important to us than internal company processes.