A wide range of pressure sensors
Pressure sensors from NieRuf come with an external thread with ¼" or ½" connection. Depending on the model, they can withstand a pressure from 0 to 600 bar. The seal material is either FPM or EPDM. Stainless steel pressure sensors can be used with liquid or gaseous media. All pressure sensors from NieRuf have an accuracy deviation of less than 0,5%. The temperature range of all our pressure sensors can be found in the data sheets available for download on our website. To install a pressure sensor, the external thread of the sensor can be screwed onto a container or a pipeline system.
A ceramic membrane within the sensor measures the pressure and dispenses the pressure in milliampere through the electronic PNP output. You can also choose a pressure sensor with a digital display. Pressure sensors from NieRuf are high quality valves that can be used even in rough conditions. Neither shock- or vibration load, nor aggressive media or low temperatures harm our pressure sensors.
Pressure sensors at low cost
Choose from more than 600 pressure sensors / pressure switches to find the right product for your application. Our special product configurator helps you assemble your individual product and order it directly from our online shop. Need help? Please do not hesitate to contact our team and we will provide you with an individual offer at a low price. Due to low delivery costs and rapid dispatch, you will receive your pressure sensor in no time.
There for you
---
Special requests, spare parts or a quick support? Our staff will answer your questions and concerns immediately.

You can reach us from Monday to Friday at +497143 9666900 and any time at sales@nieruf.com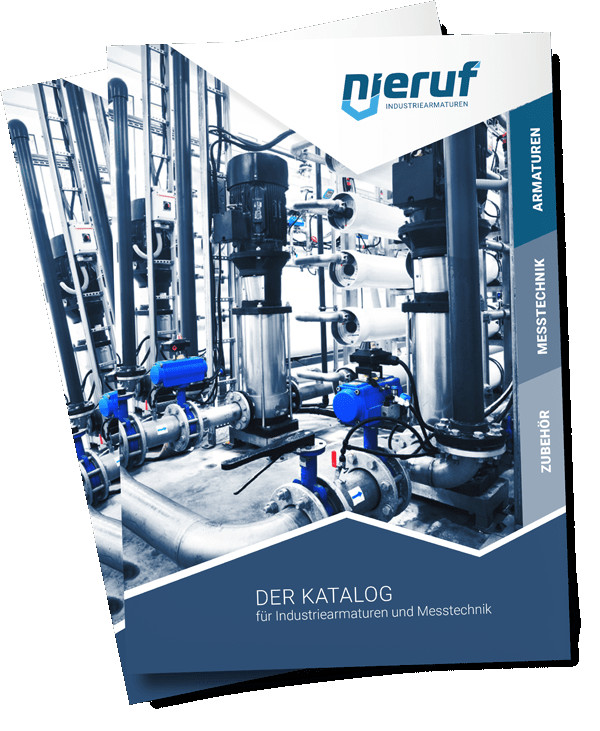 Quality
---
Our certified quality management according to DIN EN ISO 9001: 2015 is part of our DNA. With our test stands we can carry out pressure tests with up to 350 bar with air and water as well as leak tests according to DIN EN 122661.
Committed
Commitment engenders trust. We stand by our word and are convinced that as a result not only our customers but also everyone we work with can rely on us.
Motivated
We always strive to find the best solution for our customers. It is our goal and incentive to have completely satisfied customers.